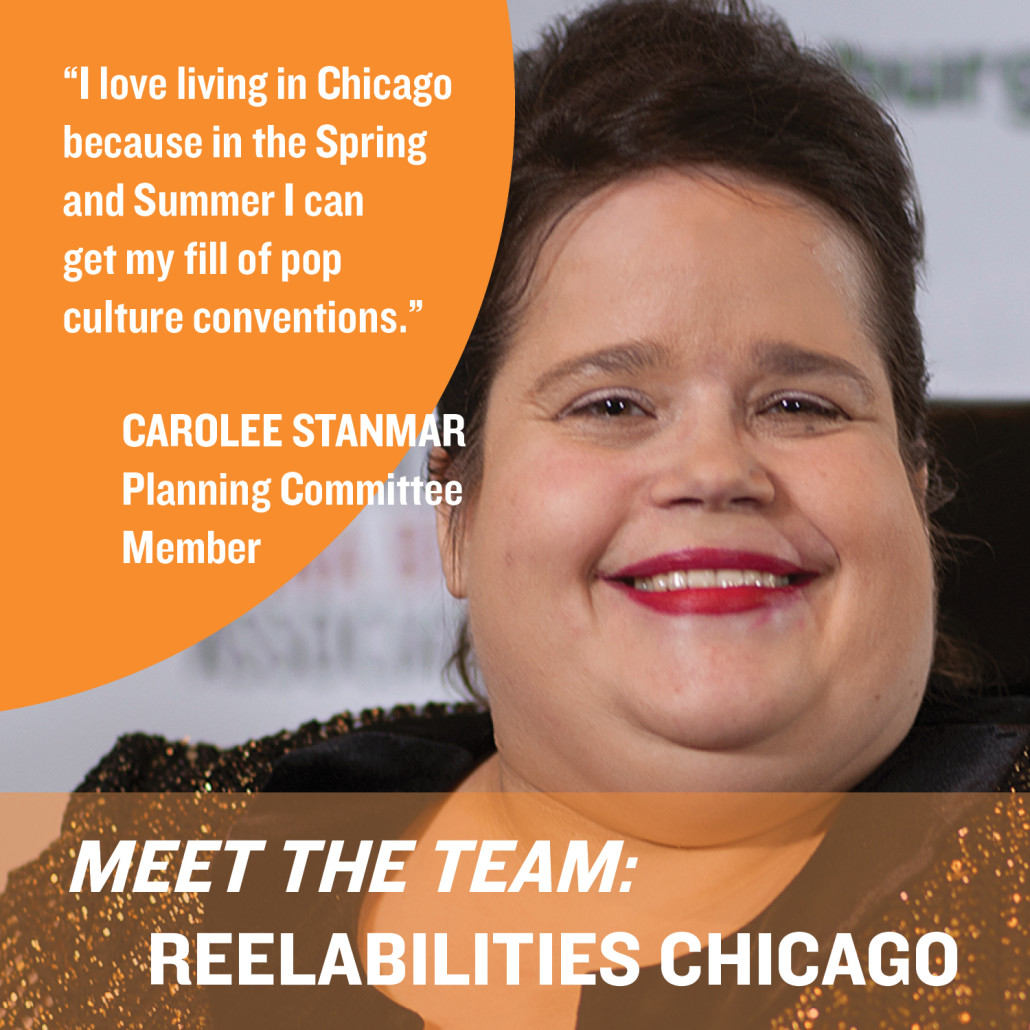 I'm a techie and trekkie. I love technology and Star Trek (the prime universe not the JJ Abrams universe). I also love most forms of science fiction ( horror is not science fiction). As a child of the eighties, I have a fondness for watching movies like The Princess Bride, Big, and the original Ghostbusters. Thank goodness for Netflix, Hulu, and Chromecast!
As an urban hermit, I prefer watching movies at home rather than going to the movie theater. The only exception of course is when I'm watching the latest sci-fi blockbuster.
I love living in Chicago because in the Spring and Summer I can get my fill of pop culture conventions. Through the conventions, I have met a cornucopia of celebrities from Supergirl to Back To The Future and others.
When I'm not watching movies, I'm a volunteer for Illinois Spina Bifida Association.
– Carolee Stanmar, Planning Committee Member
RAFF Chicago runs from October 4-8, 2017. Follow us on Twitter and Facebook!!!
If you would like to get involved with RAFF Chicago please contact us at (773) 203-5039 or email Matt Lauterbach at matt@reelabilitieschicago.org