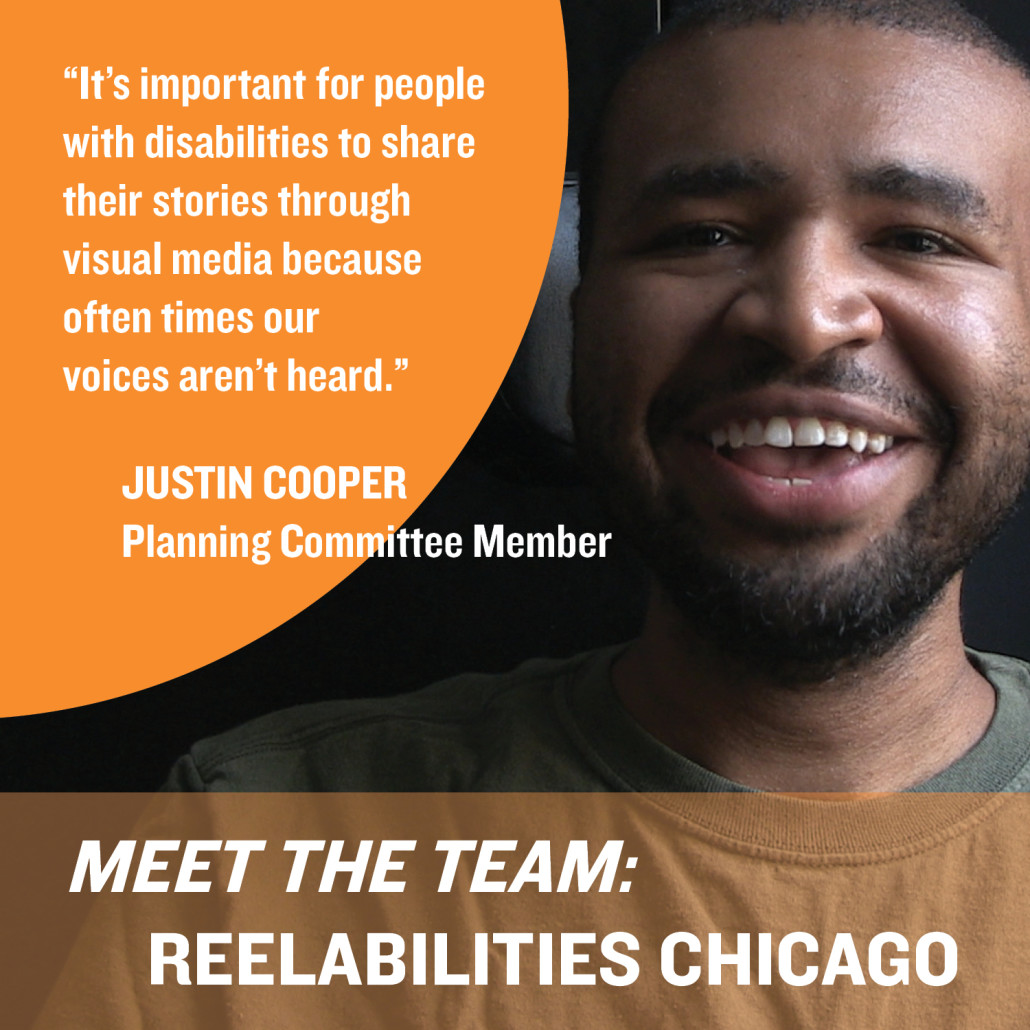 I am a black artist, filmmaker, and disability advocate. Five years ago, the lack of representation of people with disabilities in media motivated me to work on my own documentary film called The Wheelchair Chronicles. Through that journey, I've met so many artists and filmmakers with disabilities who felt the same way I did about the lack of representation and were telling their own stories, and were coming up with their own ideas on what a film should be like.

That five-year journey shaped me as the person that I am today and has shaped the way I see visual media. It's important for people with disabilities to share their stories through visual media with the world because often times our voices aren't heard. Whether we're in front of the camera or behind the scenes, our voices demand to heard.
I am pleased to be working with the ReelAbilities Film Festival and I am thrilled to be working with such talented men and women during the planning process.
– Justin Cooper, Planning Committee Member

Justin Cooper earned a Bachelor's Degree in Communications and Media Studies from DePaul University in 2013. Justin is currently a member of Access Living (a change agent committed to fostering an inclusive society that enables Chicagoans with disabilities to live fully-engaged and self-directed lives), a member of Access Living's Young Professionals Council, and is a member of 3Arts (an organization that supports artists of color, women artists, and artists with disabilities).
RAFF Chicago runs from October 4-8, 2017. Follow us on Twitter and Facebook!!!
If you would like to get involved with RAFF Chicago please contact us at (773) 203-5039 or email Matt Lauterbach at matt@reelabilitieschicago.org