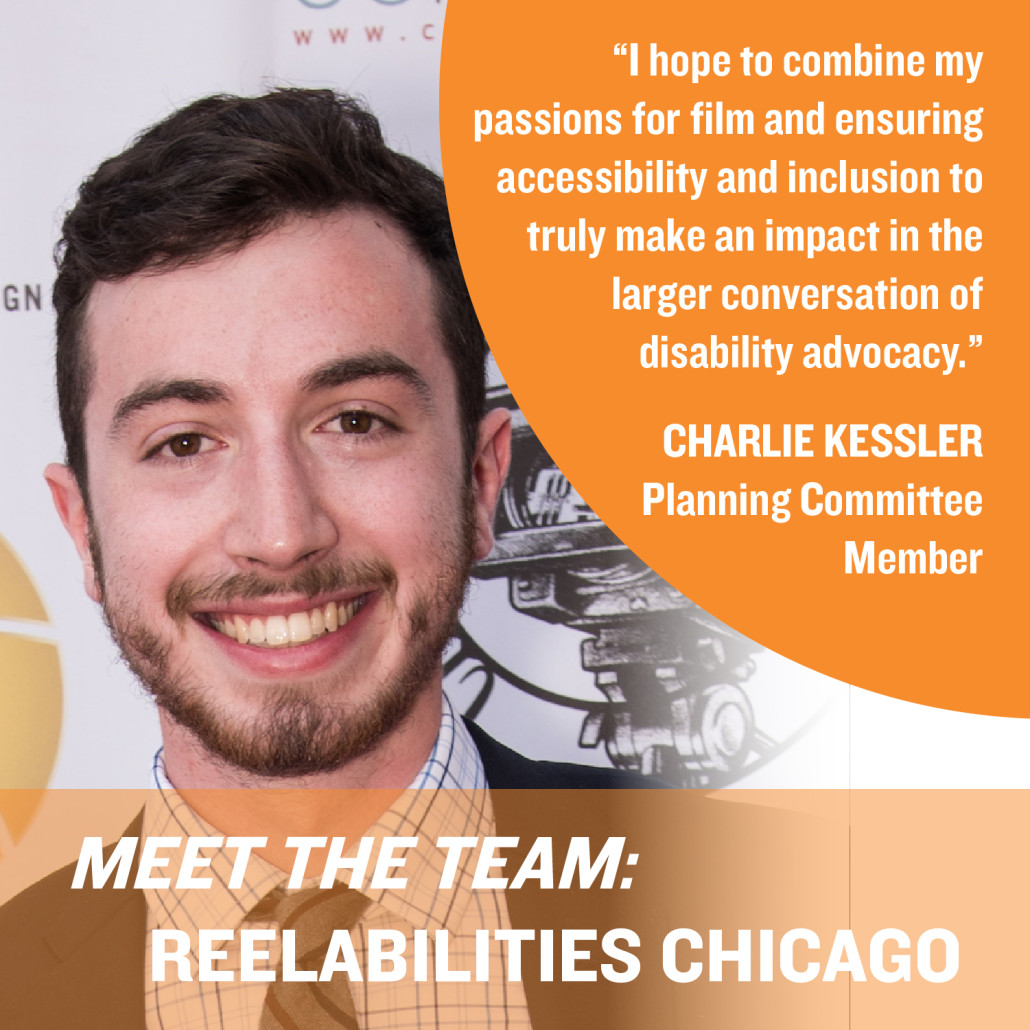 Charlie Kessler works as a freelance production assistant and editor in Chicago. Charlie was introduced to RAFF Chicago Co-Director Matt Lauterbach during an internship at Kartemquin Films. Matt encouraged Charlie to join the planning committee after they discovered a common interest in media accessibility.
Having an older brother with autism and two aunts with visual impairments has placed accessibility and inclusion at the forefront of Charlie and his family's lives. Witnessing firsthand the difficulty to ensure proper assistance and social services for his brother drives Charlie to advocate and take action to support him.
Charlie has also witnessed his aunts graduate college while navigating employment, transportation, and forefronting the design of accessible tools. His aunts have inspired Charlie to challenge status quos and to see possibility in anything you set your mind to.
By collaborating with ReelAbilities, Charlie hopes to make a positive impact on the disability community by combining his passions for film and creating inclusive opportunities.
RAFF Chicago runs from October 4-8, 2017. Follow us on Twitter and Facebook!!!
If you would like to get involved with RAFF Chicago please contact us at (773) 203-5039 or email Matt Lauterbach at matt@reelabilitieschicago.org