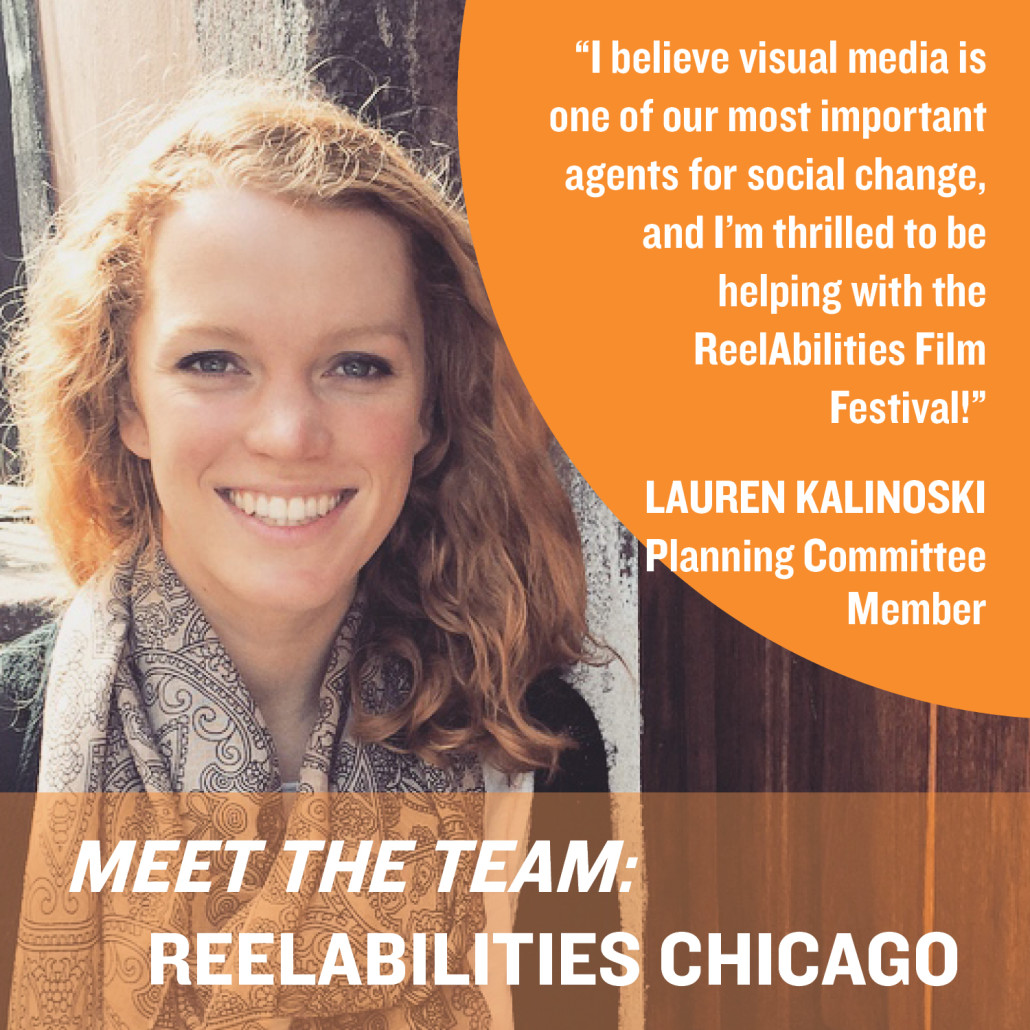 I am a Biomedical Illustrator at UIC's Department of Ophthalmology. Growing up in a very creative household, I've loved art for as long as I can remember. In school I also developed a strong interested in anatomy, health, and science. Combining these interests as a medical illustrator allows me to translate research information into visuals. I'm also very interested in using illustration and design to translate and impart other information, such as information regarding current social issues.

I first became interested in disability advocacy through a previous job, where I worked with Reveca on several projects. The organization — a health and science-centric museum — premiered BACKBONE's Reinventing the Wheel photo exhibit. Continuing the partnership, Reveca and BACKBONES collaborated with the museum on two other disability awareness exhibits, and a variety of other projects. Working on these exhibits and subsequently attending accessibility training workshops made me more fully realize how inaccessible our world is, on both a physical and psychological level.

I believe visual media is one of our most important agents for social change, and I'm thrilled to be helping with the ReelAbilities Film Festival!
– Lauren Kalinoski, Planning Committee Member
RAFF Chicago runs from October 4-8, 2017. Follow us on Twitter and Facebook!!!
If you would like to get involved with RAFF Chicago please contact us at (773) 203-5039 or email Matt Lauterbach at matt@reelabilitieschicago.org