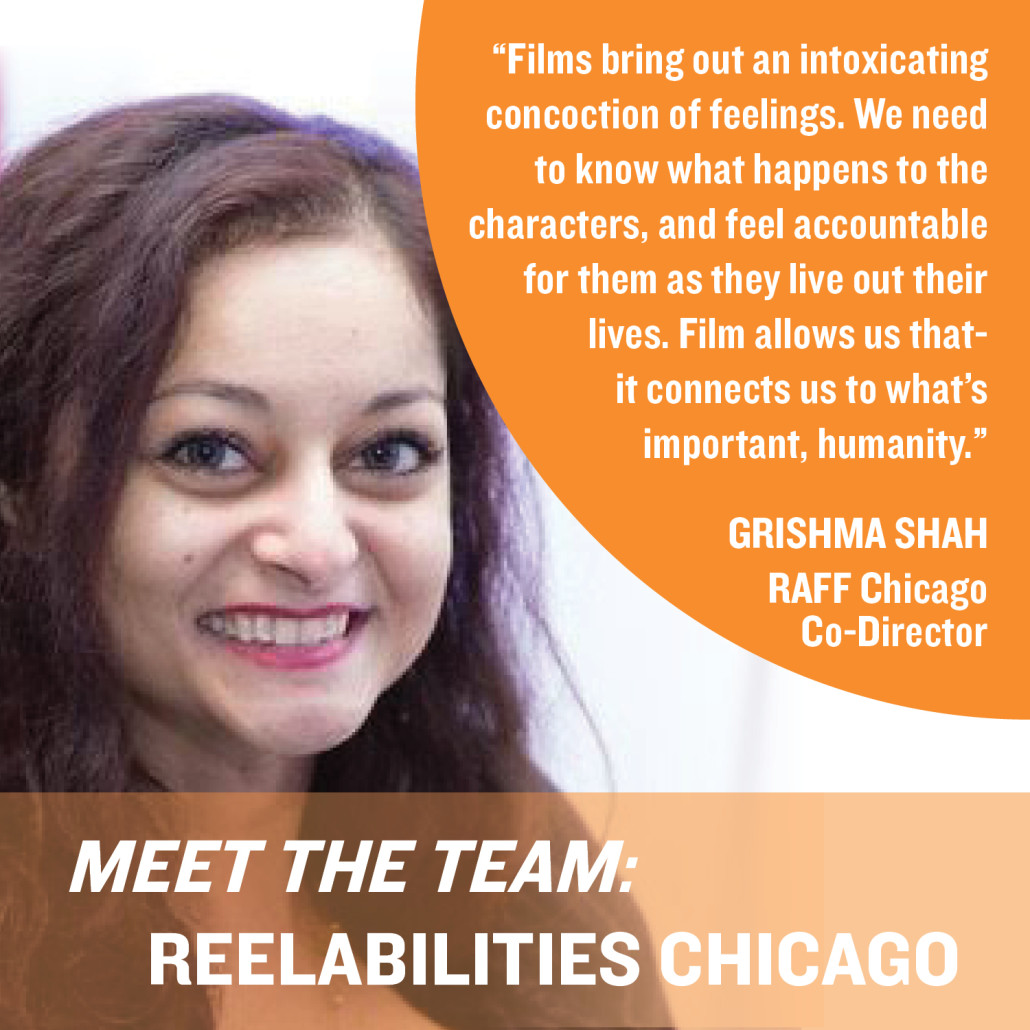 Grishma, is a Mass-Media Consultant that works with filmmakers, actors, curators and film festivals. When Grishma isn't screening a film or curating a film festival, you will find her on a film set, in a script writing class, or preparing for her next art exhibition.
"Films bring out an intoxicating concoction of feelings. Before we know it, we become addicted to it. We need to know what happens to the characters, and feel accountable for them as they live out their lives. Our understanding of their situation changes how we think. And sometimes we see ourselves in them. Film allows us that- it connects us to what's important, humanity."
– Grishma Shah, RAFF Chicago Co-Director

Click here for information on Grishma's most current project:
http://www.ephemerafilm.com
Past project:
http://www.csaff.org
RAFF Chicago runs from October 4-8, 2017. Follow us on Twitter and Facebook!!!
If you would like to get involved with RAFF Chicago please contact us at (773) 203-5039 or email Matt Lauterbach at matt@reelabilitieschicago.org