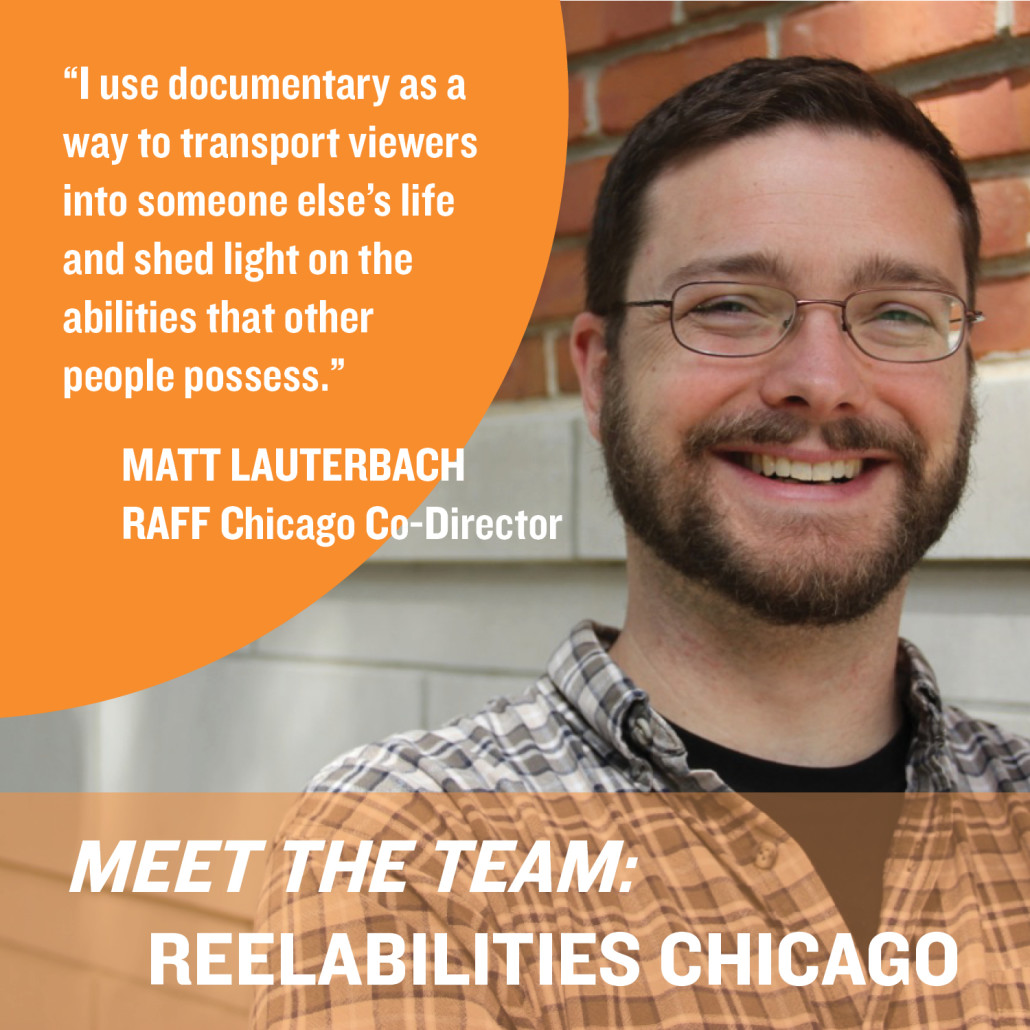 I vividly remember my first lesson in empathy.
When I was a small child, I bit my sister – regularly and repeatedly. To my parents' great frustration, I wouldn't stop. No amount of tears from my sister and no amount of scolding or pleading from my parents could change my behavior. What finally did work was when my mother bit ME to show me what if feels like to be bitten – hard. And when I finally understood how my sister felt, I stopped.
Now, as a documentary film editor, my goal is to make the experiences of others understandable. Empathy is my primary tool, and I strive to represent my subjects' point of view as truthfully and vividly as possible. My films have explored such perspectives as: an Arab-American grappling with his identity in post-9-11 USA; nursing home residents who discover theater as a way to cope with dementia; a Twitter activist whose experience with homelessness drives him to collect and share hundreds of similar stories; and a young man who is coming to terms with his family's history of mental illness.
My first exploration of disability was a short documentary called Hearing Images (2010), which illustrates the techniques of audio description & touch tours for blind theater-goers, in which visual images are made verbal and tactile during a special pre-show event. I myself am a trained audio describer, and I now lead touch tours for Victory Gardens Theater, the NeoFuturists, and Chicago Children's Theater. And thanks to a grant from the Chicago Digital Media Production Fund, I was recently able to launch an interactive media project called Beyond Blind which strives to make the experiences of those with low vision understandable to 'the sighted.'
Films are a vivid way to transport viewers into someone else's life, show what it feels like to live in a different time or place or circumstance, and shed light on the various beliefs, perceptions, and abilities that other people possess. As one of the co-directors of ReelAbilities Chicago, I am excited to bring 5 days of engaging films and rich programming to this community. We can't wait to share!
– Matt Lauterbach, RAFF Chicago Co-Director
RAFF Chicago runs from October 4-8, 2017. Follow us on Twitter and Facebook!!!
If you would like to get involved with RAFF Chicago please contact us at (773) 203-5039 or email Matt Lauterbach at matt@reelabilitieschicago.org