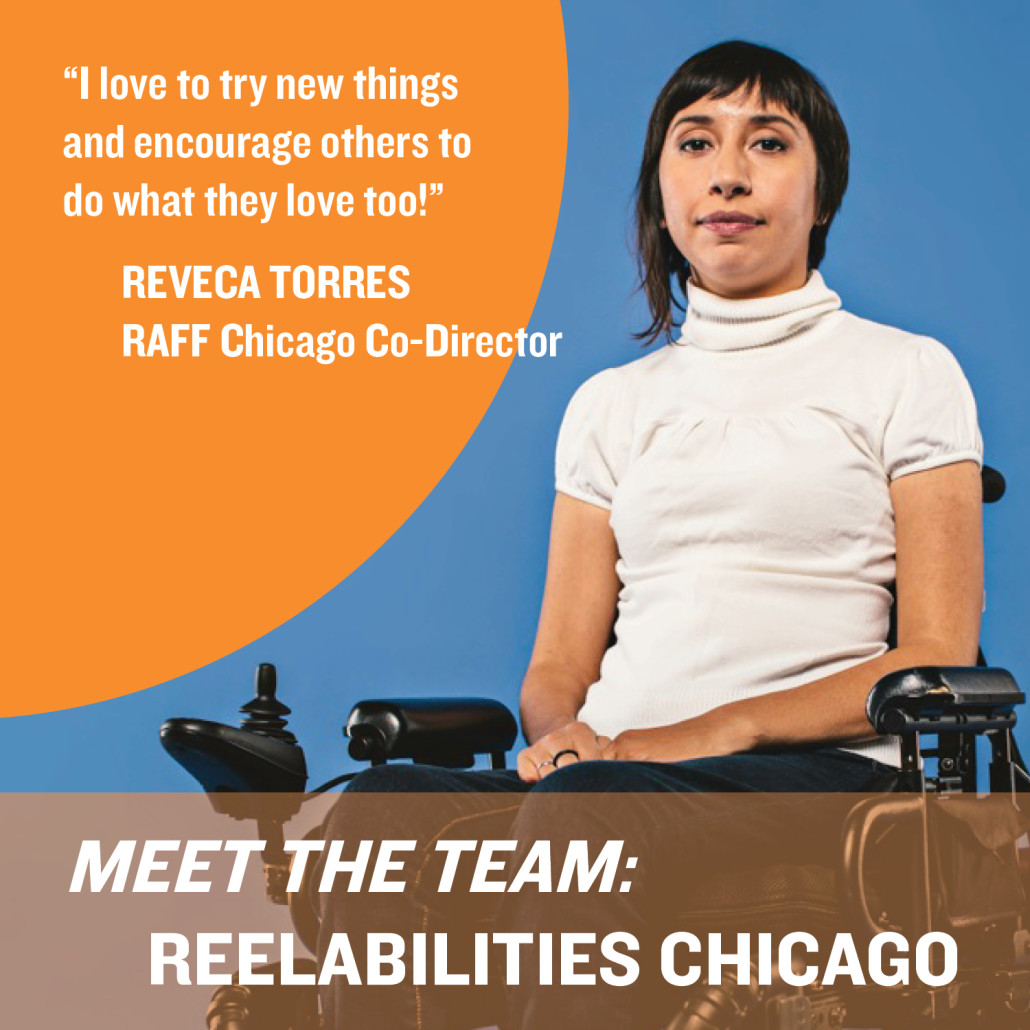 While on a family vacation in Mexico, Reveca fractured her spinal cord in an automobile accident and was paralyzed. Reveca finished high school and started college unsure if she could physically pursue the career she had always dreamed of: fashion design. With a few adaptations, she was the first student using a wheelchair to complete the fashion degree at Harper College in Palatine, Illinois. She continued her studies in Theater Arts at the University of Arizona (UA).

Reveca has worked with Shriners Hospital for Children, Mobility International USA (MIUSA), Athletico Fitness and Performance, and the University of Illinois at Chicago's (UIC) National Center for Physical Activity and Disability (NCPAD). With their help she has been able to provide resources on recreation, disability rights, college, travel, employment, and fitness to people with disabilities, specifically teenagers.

Reveca stays active and healthy by following a fitness routine and practicing yoga. She loves shoes and music festivals. Whether it's surfing in California, scuba diving in the Bahamas, cleaning beaches in Costa Rica, attending fashion shows in Paris, or coming up with ideas for BACKBONES, Reveca loves to try new things and encourages others to do what they love too!
Learn more about Reveca Torres through BACKBONES and New Mobility.com
RAFF Chicago runs from October 4-8, 2017. Follow us on Twitter and Facebook!!!
If you would like to get involved with RAFF Chicago please contact us at (773) 203-5039 or email Matt Lauterbach at matt@reelabilitieschicago.org